We are always open to adding new brass/woodwind/percussion musicians as well as dancers and auxiliary members (sound techs, merch sales, etc.). Having more musicians provides flexibly to have all parts covered for all gigs, so subs are welcome as well!
We do not hold auditions, but if you are comfortable reading music and your instrument fits our style of music, we'd love to have you start attending rehearsals on Thursday nights with us (7:00 – 9:00 at Townline Lutheran in Alden), and start performing when you're ready.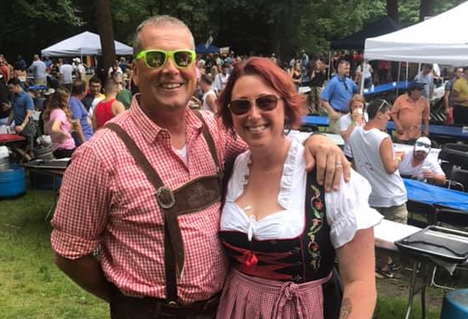 Instrumental sections we're currently looking to grow:
Drummer (set or otherwise, must read music)
Mid-brass (baritone, euphonium, trombone, tenor horn, alto horn, etc.)
Saxes (tenor and alto)
Clarinets (Bb and Eb)
If your instrument is not on the list above, please fill out the form anyway and we'll get in touch with you!
We are also looking for an additional/alternate Sound Tech to run our soundboard during performances, and to help with cabling/mic setup.
Please fill out the form to get started, or contact membership@germanamericanmusicians.com.